Danville Chamber of Commerce Farmers Market
Saturdays from 8:00 AM to noon
May 9th through Sept. 5th
Jefferson Street
(West side of the Danville Square)

This market is a "producer only" market.
All goods sold are to be grown, made or baked by the vendor.
No re-sale items are allowed.


Thank you for supporting the Danville Farmer's Market!
For suggestions or request for information
Click Here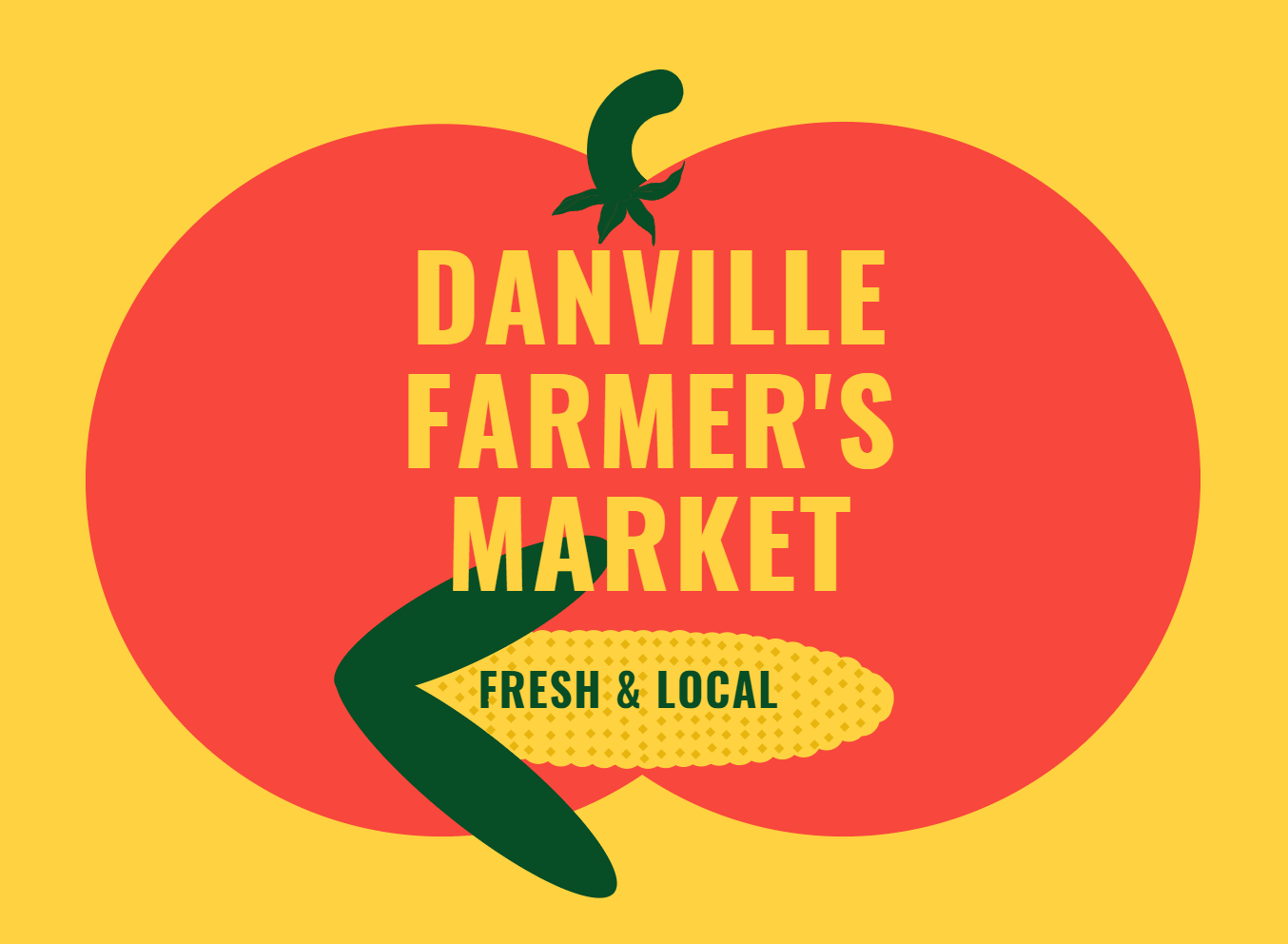 Vendors must receive approval prior to coming to the Market.
Past and Present Market Vendors
| | |
| --- | --- |
| Chrissy Lynn Creations | Handmade crafts and rustic farmhouse decor |
| Fairie Hill | Homemade soap and body products using herbal infusions and essential oils. No synthetic chemicals |
| Gordon Family Farm | Pasture-raised chicken (wholes, halves, breast, legs, thighs) , pork (all cuts, certified humane), garden veggies (no spray) |
| Grampa's Cedar Works | Fine outdoor furniture and accessories made primarily from western red cedar |
| Greene Acres Farms | Lamb meat |
| Hitchcock Farm & Produce | Cut flowers, lettuce, kale, spinach, cabbage, eggplant, broccoli, cauliflower, green beans, corn, potatoes, peppers, onions, beets, strawberries, black raspberries, zucchini, and cucumbers. |
| Homegrown Harvest | Peas, kale, lettuce, tomatoes, carrots, onions, cucumbers, beets, radishes, herbs, zucchini, collard greens, green beans, broccoli, cabbage, swiss chard, spinach, blackberries, raspberries, garlic, turnips, baked goods: rolls, breads, cake, cinnamon rolls |
| Indy Beads | Hand crafted wire wrap beaded jewelry |
| John Pia Blacksmith | Hand forged metalwork, tripods, plant hangers, variety of hooks, hotdog forks, log tongs, fire pokers, "S" hooks. Wooden items |
| Kristi's Soap Market | Handmade coconut milk soap, bath bombs, lotion, face scrub, sugar scrub, body butter, lip balm, face masks, face cream |
| Le Petit Chou Pottery | Homemade pottery including mugs, cups, plates, bowls, planters, and other ceramic goods. Handmade cards for birthdays and other events |
| Lemon Soda | Handmade paper crafts, greeting cards, tulsi herbal tea, handmade wood craft beehive |
| Maloney's Farm | Sweet Corn |
| Melodie's Lovely Creations | Candles, bird baths, bird feeders, **at times- homemade wool items: dryer balls, felted items |
| Michael's Country Bakery & Cakes | Baked goods: cookies, cakes, cupcakes, bread, brownies, jams, etc |
| Monkey & Goose | Children's accessories: hair bows, head bands, tutu's, tote bags |
| My Hunny's Honey | Honey, raw honey, comb honey, honey sticks, honey candy, bee pollen, beeswax, face scrubs, lip scrubs, lip balm, bath bombs |
| Neier Farms | Produce, flowers |
| Smoky Hollow Hots | Handpoured candles in soy or paraffin incense, wax melts, air fresheners |
| Tuareg Craft from the Sahara | Jewelry |
| Summersfield Farms | Herbs, perennials, blown glass |
| Woody Family Farms | Produce, fruits, hand-made wood crafts/jewelry |
| Wyeth Farms | Freezer Beef |