This scholarship is given in memory of Larry Reynolds, a well-respected; Danville businessman, Chamber member and Chamber board member of which he served for many years.  He was unselfish and believed in giving of his time and efforts to make Danville a great place to live and to promote college scholarships for High School Seniors.
This scholarship is open to any Danville Community High School senior who is pursuing further education after high school at either a college or university, technical or vocational school, or any other institution of higher learning.
At least one scholarship may be awarded to a student who plans on attending a technical, vocational school or trade program or to a student who plans on attending a traditional, 4 year college.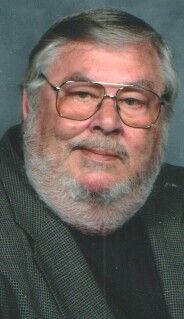 Must be a senior at Danville Community High School
Must live in Hendricks County, Indiana
The "Larry Reynolds Memorial Scholarship" is based on academics and accomplishments.  It is also based on the commitment to community and public service.  The scholarship check will be made payable to the educational facility designated by the scholarship recipient for the benefit of the recipient.  The funds will be paid at the end of the first semester with proof of satisfactory completion of classwork. Transcripts must be received by December 30th for payment.
The application and your transcript must be received at the address below by Noon on April 19th or applications may be accepted electronically by sending them to shelby@danvillechamber.org by that date.
Greater Danville Chamber of Commerce
49 N. Wayne St., Suite 100
Danville, Indiana 46122